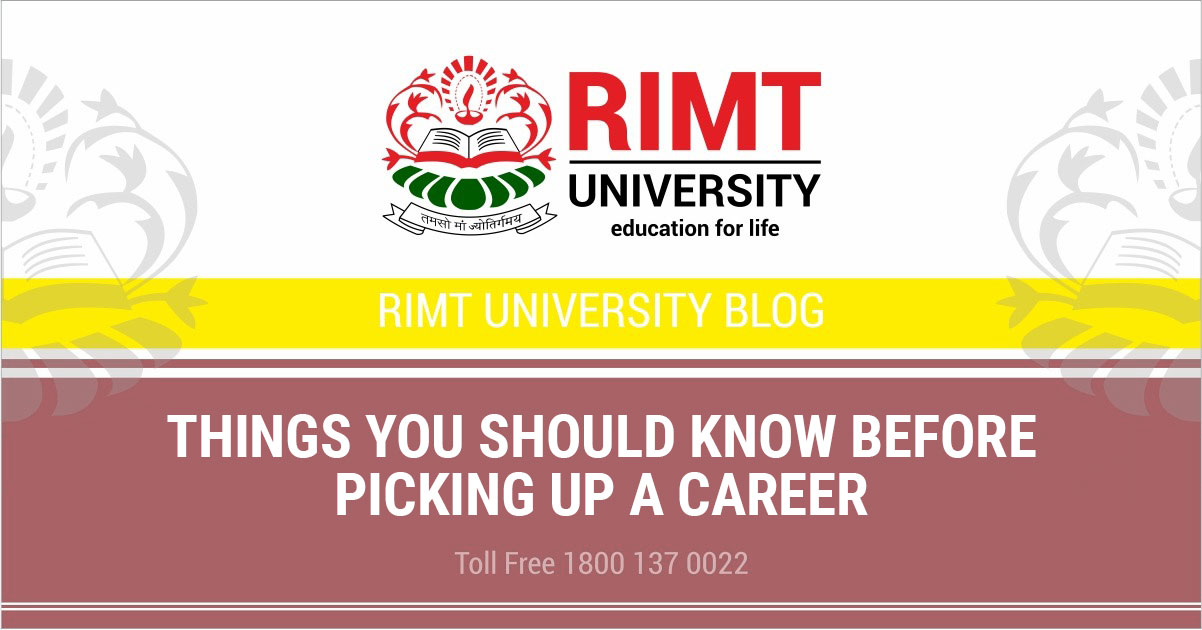 Things You Should Know Before Picking Up A Career
There are only a few things in life that hold as much value as a dream that one might have. It is this dream that keeps them pushing forward through tough times and ultimately defines their existence. As such a lot of value is placed on the significance of an individual's dream. This is what gives shape to their professional part of the journey in life and makes them who they are. As such your career is essentially the reflection of the goals and desires that you may have had and these desires determine the path you will pursue later on in life. But before choosing a career path for yourself, you need to take into account a number of factors that will help you in making the right choice.
What are the prerequisites before choosing a career?
Although there are certain factors that you need to be aware of before tenaciously running after a single goal in life yet these are not concrete restrictions. Furthermore, many people tend to go with the flow without giving any heed to their inner feelings. They need to examine themselves by asking how they feel about certain things in life and how they would want to spend the rest of their life working towards a particular task. Learning about what makes them feel interested and working towards that goal can be a big help when it comes to choosing a career. This way they can be sure that they won't feel too exhausted by doing the thing they genuinely enjoy doing.
Things that you need to consider prior to starting your professional journey
In addition to giving priority to the idea of a personally appealing job, you need to also make sure that this career of yours is actually practical for your lifestyle. Unless this option matches a bunch of your motivations behind joining the workforce, you will not be able to fully immerse yourself in work. The dissatisfaction of being underpaid or having less work autonomy can leave a bad taste in your mouth which will eventually result in you underperforming at your job. To avoid this sort of scenario, you have to make sure that your workplace checks all the boxes that you want and leaves enough space for future growth. With that in mind you need to think of long term goals that can be both personal or professional and continue to strive towards achieving your lifelong ambitions. Therefore choosing a career out of which you can make a comfortable living as well as one that matches your personality is imperative for a healthy professional life.
To choose a good career in life that suits your strengths can be a pretty difficult task to accomplish but certainly not impossible. With a level of understanding regarding your own yearnings in life can be tremendous in helping you move in the right direction. You will have to consider a plethora of different things that make you move in life whether the motivation behind the job is to make a livelihood out of it or to find a place where you can let your creative juices flow, it all comes down to what you covet. However, all decisions must be taken with a view of the big picture in your rear view mirror, so that you don't forget your dream in life. As life is but a dream and a beautiful one at that, you need to make sure to do it justice by picking what is best for you.