HOW CAN STUDENTS CHANGE THE WORLD IF THEY DON'T UNDERSTAND IT? PARTICIPATING IN GLOBAL AND INDIAN EDUCATIONAL TOURS IS A REQUIREMENT AND A HIGHLIGHT OF THE RIMT EXPERIENCE.
At RIMT we strongly believe that traveling expands your horizon. The stimulations and influences that you get traveling to other cities and countries, you cannot possibly get while spending countless hours flipping through your course books and downloading educational notes from the Internet. Yes, flipping through your course books is essential, and so is your ability to find answers on the web, but such acquisition of knowledge is incomplete without exposing your senses to the rich and wide world out there.
Hence, at our campus, participating in global and Indian educational tours is an ingrained requirement and in fact, one of the highlights of the RIMT wholesome experience.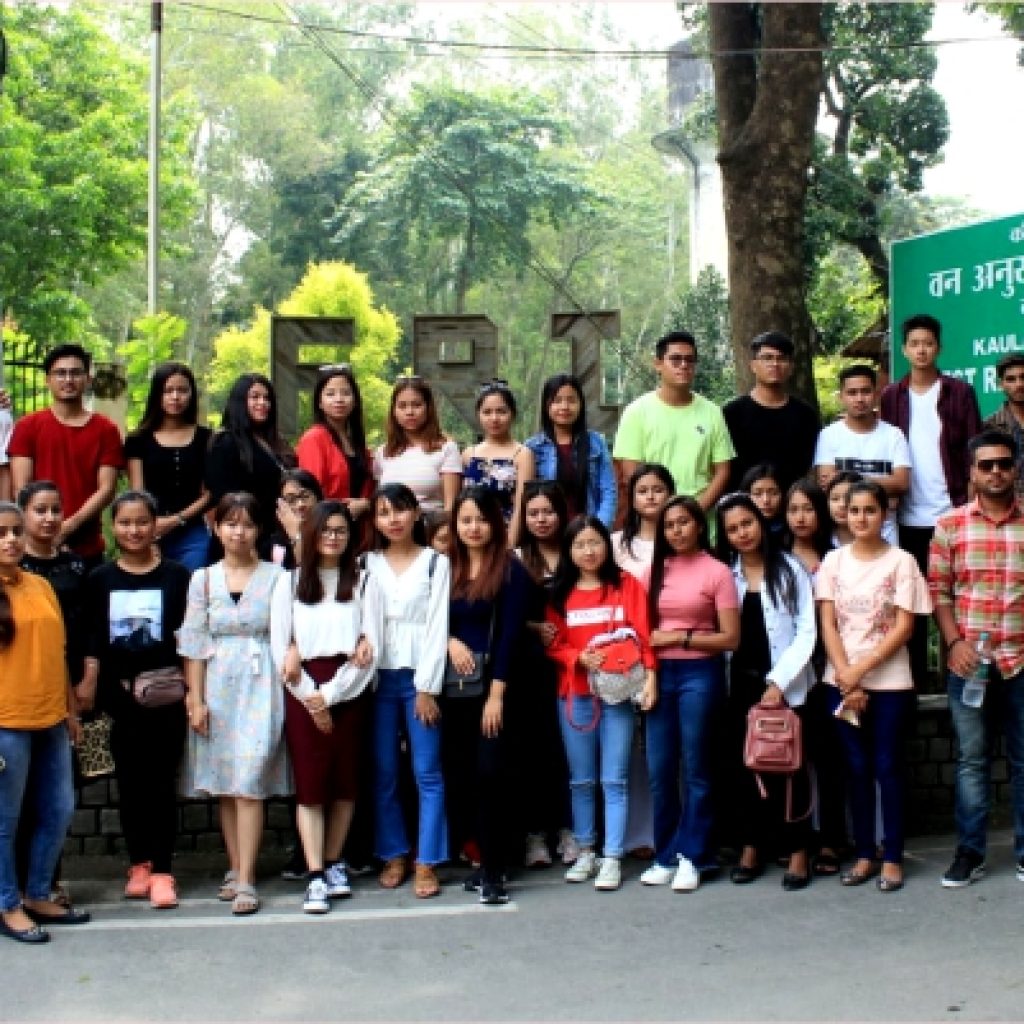 Every semester we organize national and international tours during which students are exposed to different cultures and social norms. They get to know how people do business in other countries and regions. They learn about different commerce and finance systems. They acquire traces of newer languages. They begin to appreciate themselves as global citizens. They learn how people express themselves politically and socially and how their expressions differ from region to region, helping them compare and evaluate their own way of thinking. They bring back memories and experiences that leave a lasting impact on their lives (even shape up their lives in many instances) and they also get to leave their own footprints among the people they visit. They come back smarter, more informed and more at peace with themselves and the world around them.
We collaborate with trusted travel agencies that specifically work with reputed universities like ours to organize highly educational, informative and more importantly, safe educational tours for young, impressionable minds. Our students have gone to Europe, various Asian countries, African countries, North and South America and even places of significance within India.
THIS ISN'T THE END OF THEIR LIFE-CHANGING JOURNEY, IT'S THE BEGINNING. THE MEMORIES, EXPERIENCES AND DISCOVERIES THEY MAKE ABROAD CONTINUE TO SHAPE THEIR PERCEPTION, AS WELL AS THEIR FUTURE.