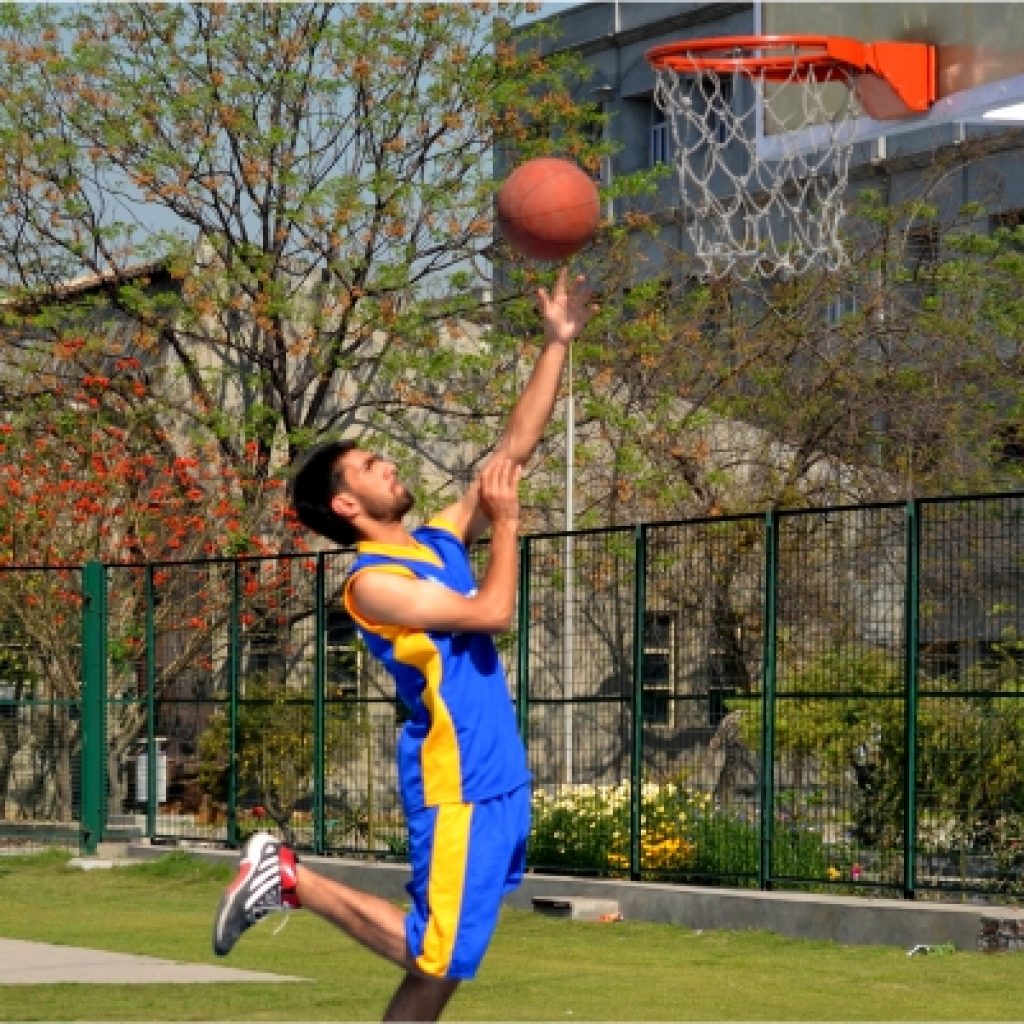 EDUCATION AT RIMT ISN'T CONFINED TO THE PROGRAMMES A STUDENT SELECTS; THE ENDEAVOUR IS TO AID IN THE OVERALL DEVELOPMENT OF EVERY STUDENT.
A HEALTHY BODY LEADS TO A HEALTHY MIND. WE KNOW THAT THE COMPETITIVE WORLD OUTSIDE CAN BE TAXING BOTH PHYSICALLY AND MENTALLY AND THEREFORE, WE ENCOURAGE OUR STUDENTS TO BUILD BRAINS AS WELL AS BRAWN AT EVERY OPPORTUNITY. SPORTS MAKE YOU STRONG. THEY FACILITATE A REGIMENTED LIFESTYLE WHICH IS VERY USEFUL EVEN WHEN YOU HAVE TO SLOG INTELLECTUALLY. THEY ENCOURAGE TEAMWORK WHICH IS ALSO IMPORTANT IN THE CORPORATE WORLD. THEY FORCE YOU TO STEP OUTSIDE YOUR COMFORT ZONE.
Some students at our campus spend time in the residential gym to build a healthy and fit body, and some students prefer to play different sports for which we have different facilities.
Although one can play sports simply for fun and camaraderie (aside from it being a fitness activity) a bit of competitiveness adds an extra tang. This is why we routinely organize sporting events and also encourage our students to participate in sporting events happening at other campuses, which makes them competitive and helps them learn to deal with cutthroat competition.