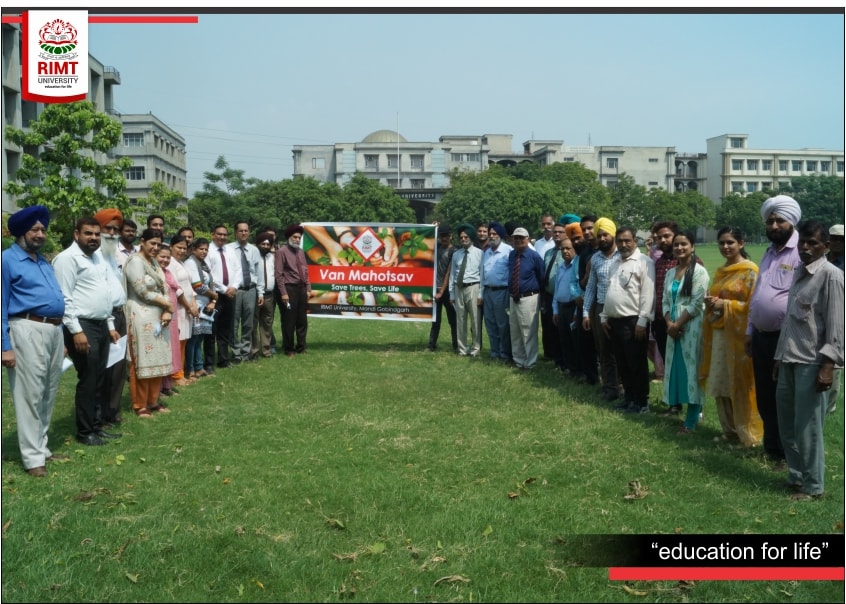 Celebration of Vanmahotsav in RIMT University
Students and faculty of the School of Agricultural Sciences & Technology of the RIMT University celebrated the Vanmahotsav on 5th July, 2019 by planting sapling of some medicinal trees such as karonda (cranberry), amla (Indian gooseberry), moringa (suhanjana / drum sticks), emli, phalsa, babool, arjun, bael, and desi mango etc.
Chancellor of the University Dr Hukam Chand Bansal, Vice Chancellor Dr A S Chawla, Pro-Vice Chancellor Dr B S Bhatia planted the saplings on the occasion. Dr Gursharan Singh, Dean of the School of Agricultural Sciences explained medicinal value of each plant and stressed on preserving the diversity of these rare medicinal trees. Also present on the occasion were Directors/Deans/Heads, faculty and students of the schools/departments of the RIMT University. The event provided a much needed stimulant and awareness to the students for planting the trees for environmental conservation.