RIMT University Students' Council truly helps the students in availing the opportunity to foster skills like leadership, communication, teamwork, organization, and public speaking – all of which one needs in university. Not only do these skills help them in class but they're also super valuable if interested in co-op programs and job applications. These aim at offering an environment for freedom of thought, imagination, academic autonomy, multiculturalism, risk-taking abilities, empathy, and sustainability for the holistic growth of future generations as well as the welfare of society as a whole.
Student council also gives the students the opportunity to focus on themselves. One gets to decide how to present oneself, what passions one wishes to explore, and what kind of leadership style one prefers and learns what kind of university program or career one might enjoy. Besides, the students are learning these skills in a safe and comfortable environment with support from their peers to help them succeed and grow.
Student council creates an environment where individuals from different backgrounds meet regularly to collaborate on student-led initiatives. They will meet different folks with different sets of skills and opinions. This helps them learn how to effectively collaborate with others and use empathy to guide themselves in their decision-making.
This is what networking is all about – sharing your thoughts and opinions and learning from others.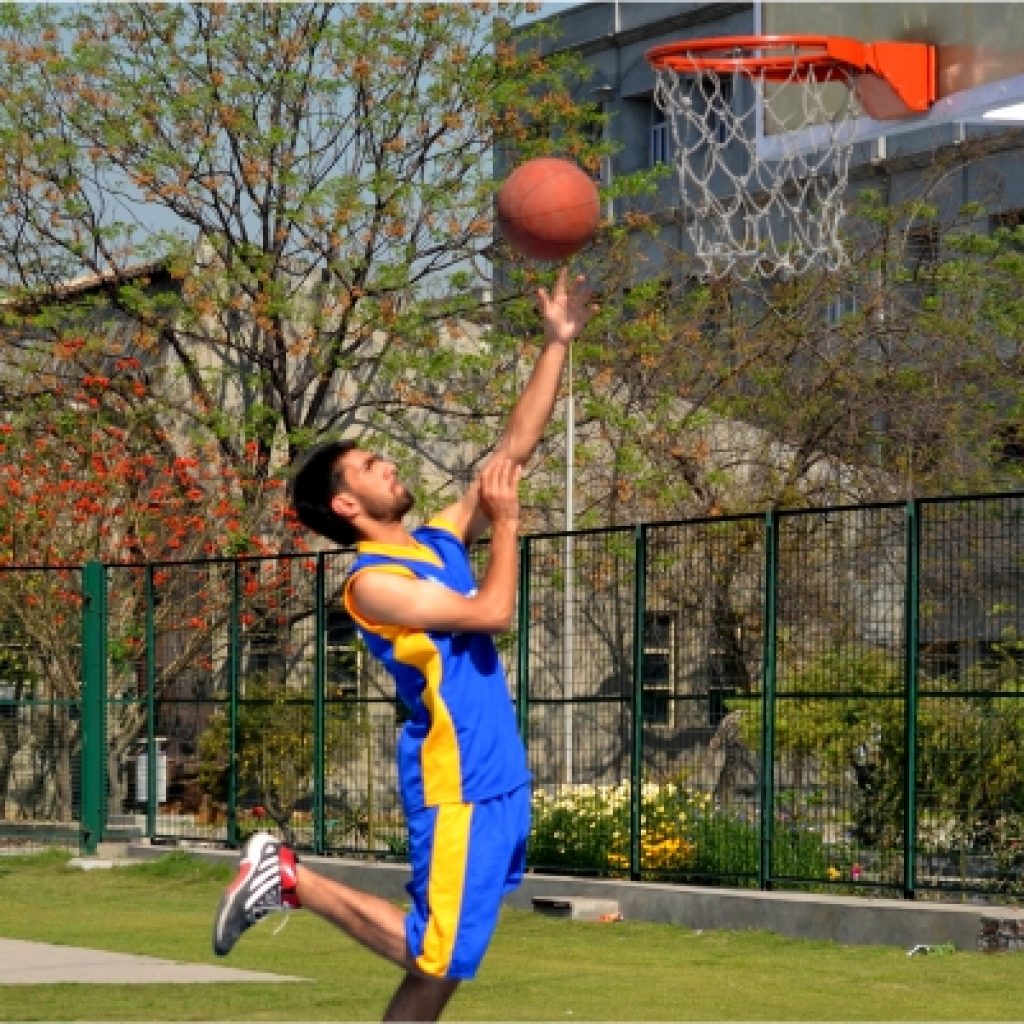 EDUCATION AT RIMT ISN'T CONFINED TO THE PROGRAMMES A STUDENT SELECTS; THE ENDEAVOUR IS TO AID IN THE OVERALL DEVELOPMENT OF EVERY STUDENT.
A HEALTHY BODY LEADS TO A HEALTHY MIND. WE KNOW THAT THE COMPETITIVE WORLD OUTSIDE CAN BE TAXING BOTH PHYSICALLY AND MENTALLY AND THEREFORE, WE ENCOURAGE OUR STUDENTS TO BUILD BRAINS AS WELL AS BRAWN AT EVERY OPPORTUNITY. SPORTS MAKE YOU STRONG. THEY FACILITATE A REGIMENTED LIFESTYLE WHICH IS VERY USEFUL EVEN WHEN YOU HAVE TO SLOG INTELLECTUALLY. THEY ENCOURAGE TEAMWORK WHICH IS ALSO IMPORTANT IN THE CORPORATE WORLD. THEY FORCE YOU TO STEP OUTSIDE YOUR COMFORT ZONE.
Some students at our campus spend time in the residential gym to build a healthy and fit body, and some students prefer to play different sports for which we have different facilities.
Although one can play sports simply for fun and camaraderie (aside from it being a fitness activity) a bit of competitiveness adds an extra tang. This is why we routinely organize sporting events and also encourage our students to participate in sporting events happening at other campuses, which makes them competitive and helps them learn to deal with cutthroat competition. CHEERING LIFE AND PARTAKING IN THE JOYS, ALL FESTS AND EVENTS AT THE RIMT CAMPUS WELCOME STUDENTS TO A GRAND CELEBRATION OF CULTURE, FAITH, DIVERSITY, FRIENDSHIP AND SUCCESS.
These create an unparalleled forum for students comprising all elements of experiential learning, testing their intellectual and artistic prowess, simultaneously opening avenues for sharing mutual experience, skills and talent and to reach their
collective and individual aspirations, in the field of culture, literary and other activities on a common platform. And helps in developing professional skills like leadership, team work, business acumen, resource generation & management and converting ideas to events and their implementation.
IT'S TIME TO GET READY, AS THE COUNTDOWN BEGINS.