Driven by a strong inclination to assign the futuristic parameters to given standards of education, RIMT has been experiencing the greatest periods of momentum in its history while adding a new institution every year since its inception in 1998. The legacy has continued and RIMT University was established in 2016 by Govt. of Punjab under 2 (f) of the UGC. The vision of the University is to impart quality education and produce society worthy individuals. Our mission is to create extraordinary learning experiences for students. The University has embraced innovation and the entrepreneurial perspective encourages the staff and students to challenge conventions and explore new ways of learning.
CONFERENCE THEMES AND SUB-THEMES:
The broad theme of the Conference is Emerging Trends in Research and Development: Sustainability, Challenges and Strategies. It will cover various sub-themes like R&D trends in various disciplines like Sciences, Engineering and Technology, Agriculture, Communication, Management, Humanities & Social Sciences, Education etc. It will also cover issues like application of research, technology-transfer, polic issues, etc which will help in elimination of poverty, une ployment and improve delivery of health care facilities leading to upliftment of Socio-economic conditions.
The different tracks are:
Track 1: Information and Communication Technology and Engineering (ICTE)
Track 2: Biosciences and Pharmaceutical Research, Agriculture and Sciences (BPAS)
Track 3: Social Sciences, Education, Law and Languages (SELL)
Track 4: Management, Commerce and Economics (MCE)
Scholars and students of RIMT University will get a concession of Rs. 100
It is hoped that participants will deliberate on the current trends in research and will suggest future research issues and strategies which will help in Post Covid Research and Development and contribute to the welfare of mankind.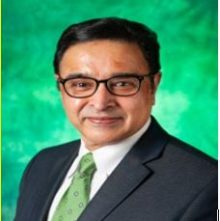 Dr. Gurpreet Dhillon
Farrington Professor of IT and Decision Sciences
University of North Texas
USA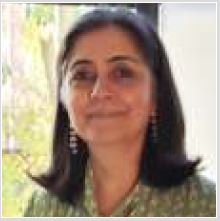 Dr. Parveen Gill
Professor & Program Coordinator
Postgraduate Human Resources Management
Humber College ITAL, Toronto, Canada
Paper presenters are invited to submit their research papers on innovative practices on the themes / subthemes of Conference in any discipline. Full paper should be of maximum 4000 to 5000 words. The Manuscripts should be in MS- Word format. Manuscripts must be 1.5 spaced, with 1-inch margin with "Times New Roman, Font Size 12, black" and sent through email at research@rimt.ac.in. Selected papers will be published in University Journal or Conference Proceedings.
The registration form along with participation fee, either in cash or online in favour of RIMT University information should be sent to Dr. Santosh Bali, Conference Organizing Secretary & Coordinator Research by mail at santoshbali@rimt.ac.in
RIMT University,
A/c No.: 52482413000112
IFSC Code: PUNB0524810
Branch: Mandi Gobindgarh, Punjab
Online payment should be made through Net Banking, IMPS, or  NEFT